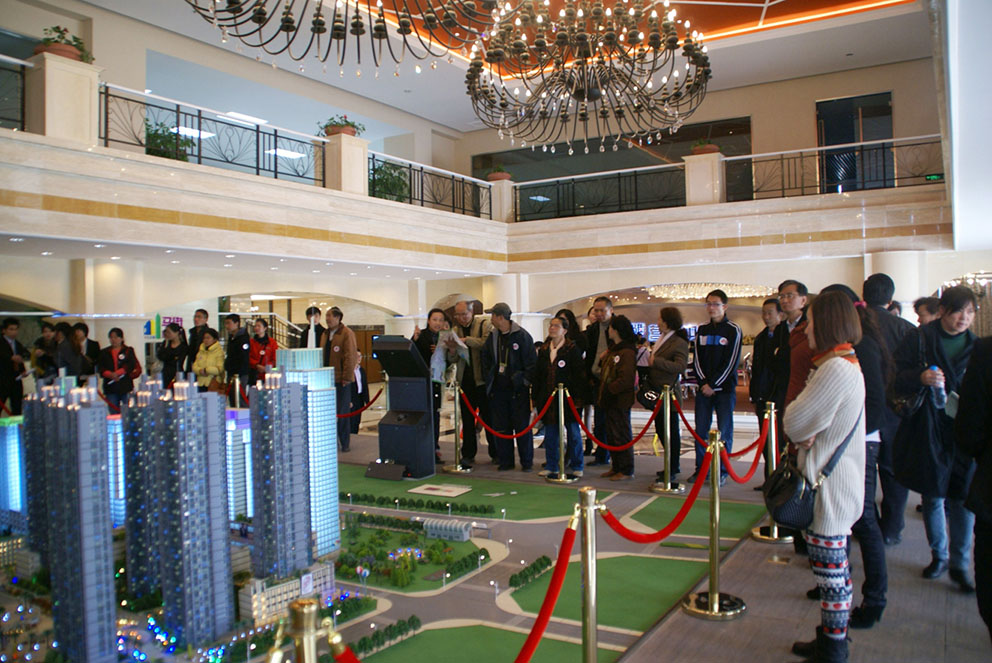 Zhaoxin public hall, located in the east of haidian island development zone, close to qiongzhou strait, facing the south crossing. Covers an area of about twenty thousand square meters, construction area of about more than thirty thousand square meters, consists of three high-rise product glyph layout, main door is 79-79 square meters, there are only 277 households out of print jianghai landscape mansion, family founder, jiang LAN hai and amorous feelings of more and with a riverside park one integrated mass, eighty percent of housing can see the river.

There are binjiang park, hainan university, yacht club, five-star hotel, and commercial street. There are elegant and classical imperial gardens, sunshine swimming pools and dynamic waterscape, giant water curtain wall and garden lights complement each other. There are more and more individual design of the fine decoration plan, international art, refined human life, for the owners of the near perfect living space. The five-star property management service is the essence of the service, caring for the household chores, considerate and considerate service. Enjoy the luxury of pure private enjoyment.
The project was delivered in 2016.